This has been a quiet roll-out, with no official announcement from Facebook. People with individual profiles have been able to post GIFs for a while, but Brand Pages have not been allowed. Testing began in August 2015 with larger brands like Wendy's, Coca-Cola, and BuzzFeed, and it has now been rolled out to the rest of us.
What is a GIF?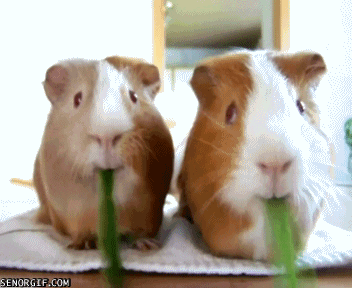 GIFs (or graphic interchange format) are images that can be animated, visually similar to a video. There is great debate over how to pronounce the acronym – with a J sound, or with a hard G. There are many online tools and mobile apps to help you create GIFs from your favorite videos and images, and other social media platforms like Twitter, Tumblr and Reddit have previously allowed GIFs.
GIFs on social media always remind me of the glitter GIFs that were everywhere on MySpace in its heyday.
What are possible business uses for GIFs? 
Show your brand personality and connect with your followers by posting a funny (but relevant) GIF. You can also reply to a comment with a GIF, a common usage for individuals.
GIFs are very eye catching, and can draw attention to your post in the News Feed. They can also be boosted!
Using GIFs in your blog posts can capture visitor's attention and get them to spend more time on your site – which Google likes to see happen.
As with all things "eye-catching" don't go overboard!  Use GIFs every now and then, but don't go crazy or your page will soon become visually overwhelming for your visitors.
How to use GIFs on your Facebook Business Page
You can't upload them directly to Facebook. In order to post an animated GIF, you must put the URL where the GIF is online and add it like you would if you were sharing an image. It will show up as a large preview image. Click post and it should post as a large image with no link. It may not auto-play, you may have to click the play button embedded in it.
So take a look, and let us know how you use them for your business! Share with us on Facebook, or Tweet us at @InteractMktg

Latest posts by Interact Marketing
(see all)