Do you need Video Marketing Agency Services?
Does your business have a unique identity that is difficult to communicate using static media?
Do the copy and images on your website and social media campaigns fall shy of telling a compelling story?
How much more engaging could your campaigns be if you could showcase your products or services in a highly visual manner?
Do you have opportunities to educate your prospective clients with online seminars, webinars, and live casts?
Do you have an idea, but need a professional spokesperson or actor to deliver the message?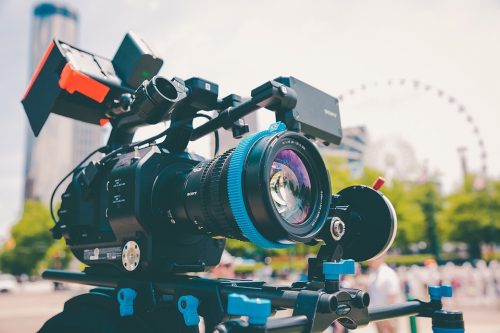 Online Video is the new TV
Interact Marketing's video marketing agency services help your company effectively communicate your message to your target audience. Whether you want to create video content to engage your audience on social media, promote an upcoming webinar, communicate your company's value proposition, or deliver important news and information our video marketing services help achieve that goal.
With online video consumption at an all-time high, video marketing is a great way to provide an immersive and personal experience that is easy for your viewer to digest while leaving a long-lasting impression.
With services for on-site shooting and editing or your corporate video anywhere in the continental United States, to virtual spokesperson services, live multi-camera event coverage, or even a completely outsourced solution where we script, produce, hire talent, edit, and deliver finished product without you ever leaving your office.
Call for details, and we'll see you on the other side.