Pay-per-click (PPC) advertising on both social media and search engines can drive valuable traffic to your website. No matter where users are in your conversion funnel, ads on the Google and Facebook networks can be leveraged to get customers across the finish line. When our clients come to us asking where their ad spend is best allocated, we try to point them in the right direction based on their industry, their goals, and their budget. Integrated marketing campaigns that utilize all platforms available to us as digital advertisers can create an ecosystem for a successful campaign.
Industry
Advertising for a product or service that already has a high level of brand awareness and requires a low level of education prior to the conversion is well suited for PPC search ads. These ads meet people where they are in the search engine results page (SERP) at the moment they are researching your products or services. Social media on the other hand is great for those branding campaigns where the story is integral to the purchase decision. Additionally, social media works best when prospecting for new potential customers when you are using it in tandem with other marketing activities.
For example, a plumber would likely find success advertising on search engines, because people are looking for plumbers' services in the moment and want to compare reviews and rates. In comparison, social media would generally be the better route for a retail store looking to raise its profile in the community.
Goals
As discussed, search ads capture users in the moment they are looking for products and services, whereas social ads are in the business of storytelling and persuading a consumer to learn more and eventually convert. If your goal is to increase traffic to your site, but you don't necessarily have a need for a branding campaign, search ads would be ideal. 
A huge advantage of social ads, particularly on Facebook's ad network, is that you can predefine your campaign goal and the algorithm places your ads into user's screens most likely to meet that goal. This way, you can advertise to those who are not actively looking for your products or services, but have a high likelihood of using them in the future.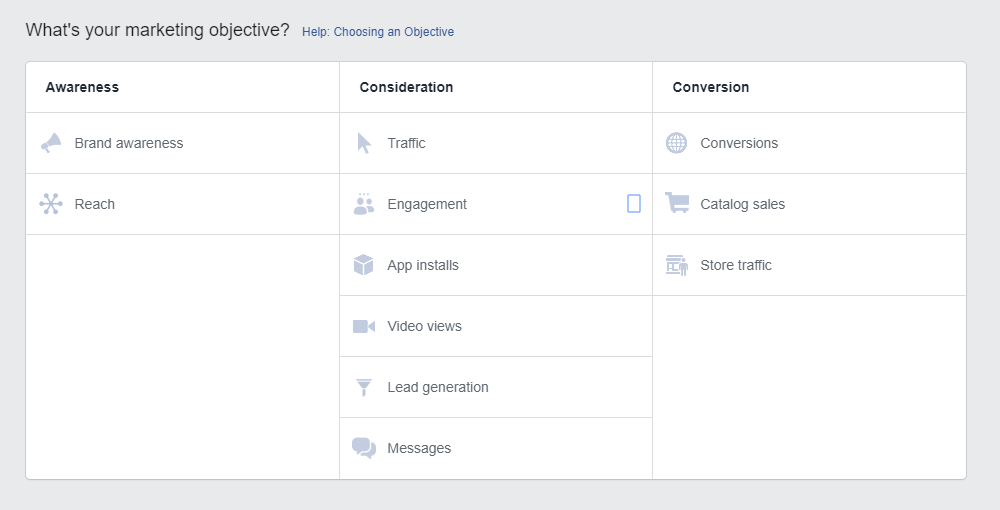 Budget
Ad spend is ultimately the deciding factor in whether you advertise on social, search, or both. With a small limited budget, we find that generally, search advertising provides our clients the best use of their ad spend. Search ads tend to produce higher quality metrics once users arrive on a landing page due to the fact that they had high intent to learn more about something they specifically searched for. That being said, whether you spend your budget on search, social, or both is highly dependent on your campaign goals.
In the end, we typically recommend running an integrated marketing campaign. People normally aren't converting online after seeing one ad or making only one touchpoint with your brand. PPC advertising can get your brand in front of your potential customers. Since you only have to pay for the clicks you receive, it can be a budget friendly approach. When managing a campaign on either social media or search engines, consult with a professional so you don't end up bidding against yourself and raising your own costs, or wasting ad spend on clicks that aren't likely to convert.
Contact us for more information about advertising on social media, search engines, or both!

Latest posts by Kristen Semple
(see all)