Organic Search Engine Optimization (SEO), also referred to as natural search optimization, is an Internet marketing practice designed to get companies on page one of search engine results — without advertising — for key phrases commonly searched for relating to a company's products or services. At Interact, we only use ethical SEO tactics that generate long-term results that are proven effective with Google, Yahoo! and Bing.
Best Practices for Organic SEO Include: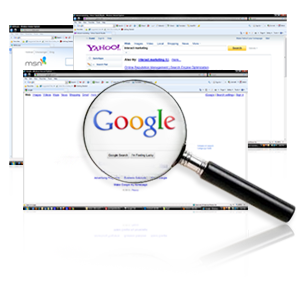 Research and identification of keywords
Competitor Analysis
Content development
Inbound link development from relevant credible sources
Optimization of your site's existing HTML code on multiple pages
Development of optimized tags and keyword density
Online directory submissions
Posting of articles and content online/Internet PR
Social media integration
(Facebook and social networking sites, blog submissions, social bookmarking,
YouTube/video sharing, etc.)
Building contributing content on blogs and microsites
Internet PR and promotions
We benchmark results so you'll always know our work progress.